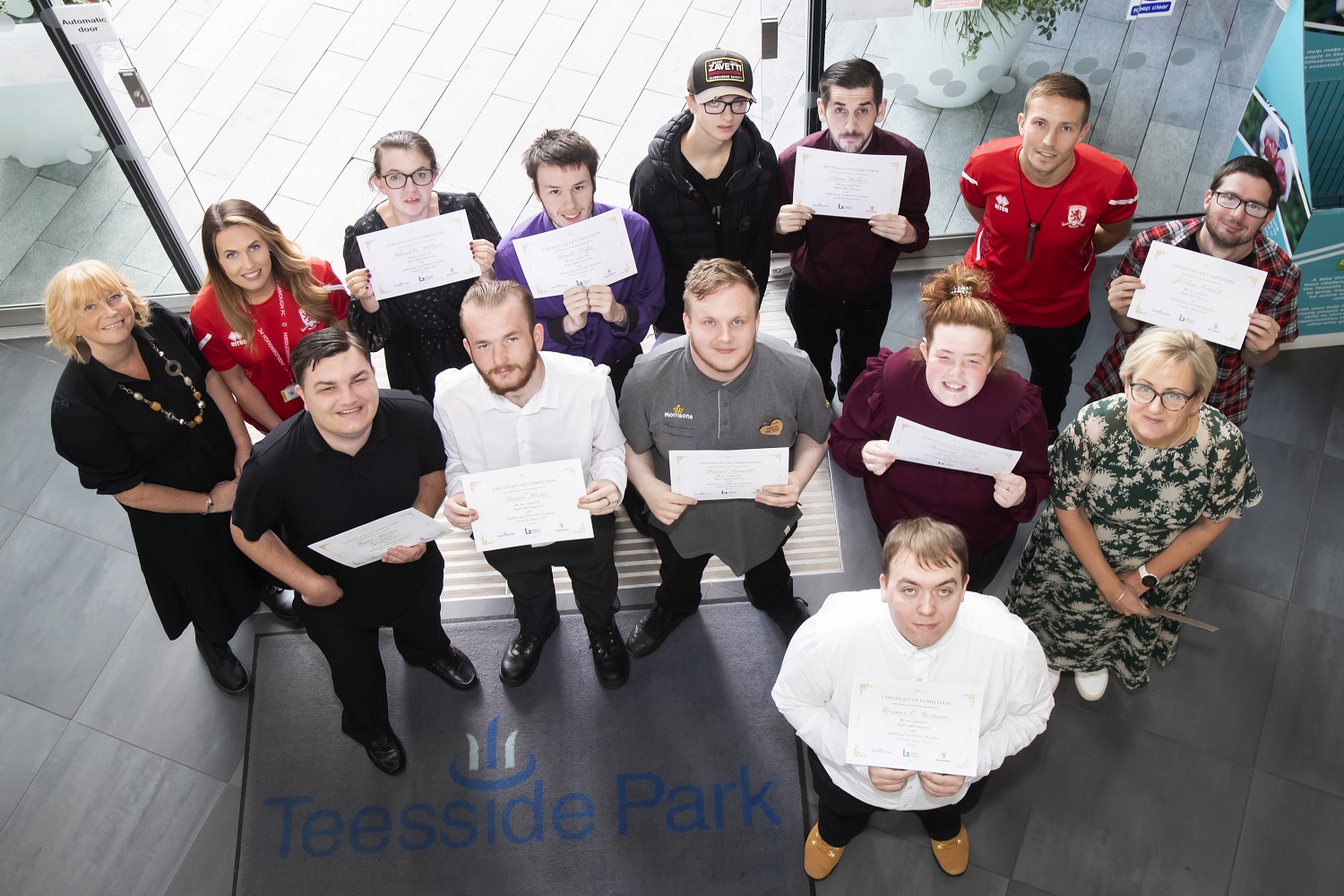 Bright Lights at Teesside Park
We are hosting a free employability training programme throughout September designed to help young people take their first step onto the retail career ladder.
The five-week 'Bright Lights' programme, which is run in partnership with the Middlesborough Football Club (MFC) Foundation, aims to give people aged 18-24 high quality retail training, advice from industry experts and support with interviews and CV writing.
Those on the scheme will also gain valuable on-the-job experience through work placements with some of our biggest brands, such as Nando's, Boots, M&S and Asda. During these placements, individuals will learn how the business operates as well as build customer service skills, and they may also be offered interviews for permanent employment.
Anyone aged between 18-24 can take part in the scheme, which starts on Tuesday 12th September, with no interview or formal application required.
Catherine Furlong, centre director at Teesside Park, said:
"We know it can be difficult to get your first step on the career ladder, so we're proud that Bright Lights has helped to kick-start many young people's employment journey over the years. Not only does it provide a fantastic opportunity to seek advice and learn more about the retail industry, but it also gives people the opportunity to gain invaluable real life experience."
Amy Campbell, secondary education coordinator at MFC Foundation, said:
"We're looking forward to getting underway with the Bright Lights programme again and have a host of experts ready to share advice, training and job opportunities with young Teessiders.
The Bright Lights initiative is a free five-week scheme starting on Tuesday 12th of September. If you are interested in joining the full scheme, please email [email protected].
Last updated Tuesday 12 September, 2023